ENCOURAGING CHILDREN TO HAVE A STRONG SENSE OF IDENTITY AND SELF WORTH
Through the provision of information, and enhancement of interagency links, CC Kids Day Out is an annual event, designed to strengthen and develop functional family units and promote the long-term wellbeing of children on the Central Coast.
CCKDO is an initiative of Government and Non-Government agencies on the Central Coast. CCKDO aims to increase the effectiveness of prevention and early intervention support available to families raising young children. This is to be achieved by building the capacity of communities and the human services network to ensure parents and carers are supported to raise healthy and well-adjusted children. CCKDO began on the Central Coast in 1999 and has continued to grow since then.
ENTRY COST
Entry includes FREE shows and rides!
Adults $12 Kids $7
Family (2 adults + 2 children) $35 (extra child $5ea)
Kids under 12 months FREE
We accept Companion Card for all card holders.
---
Plenty of spots to sit and relax while the kids play.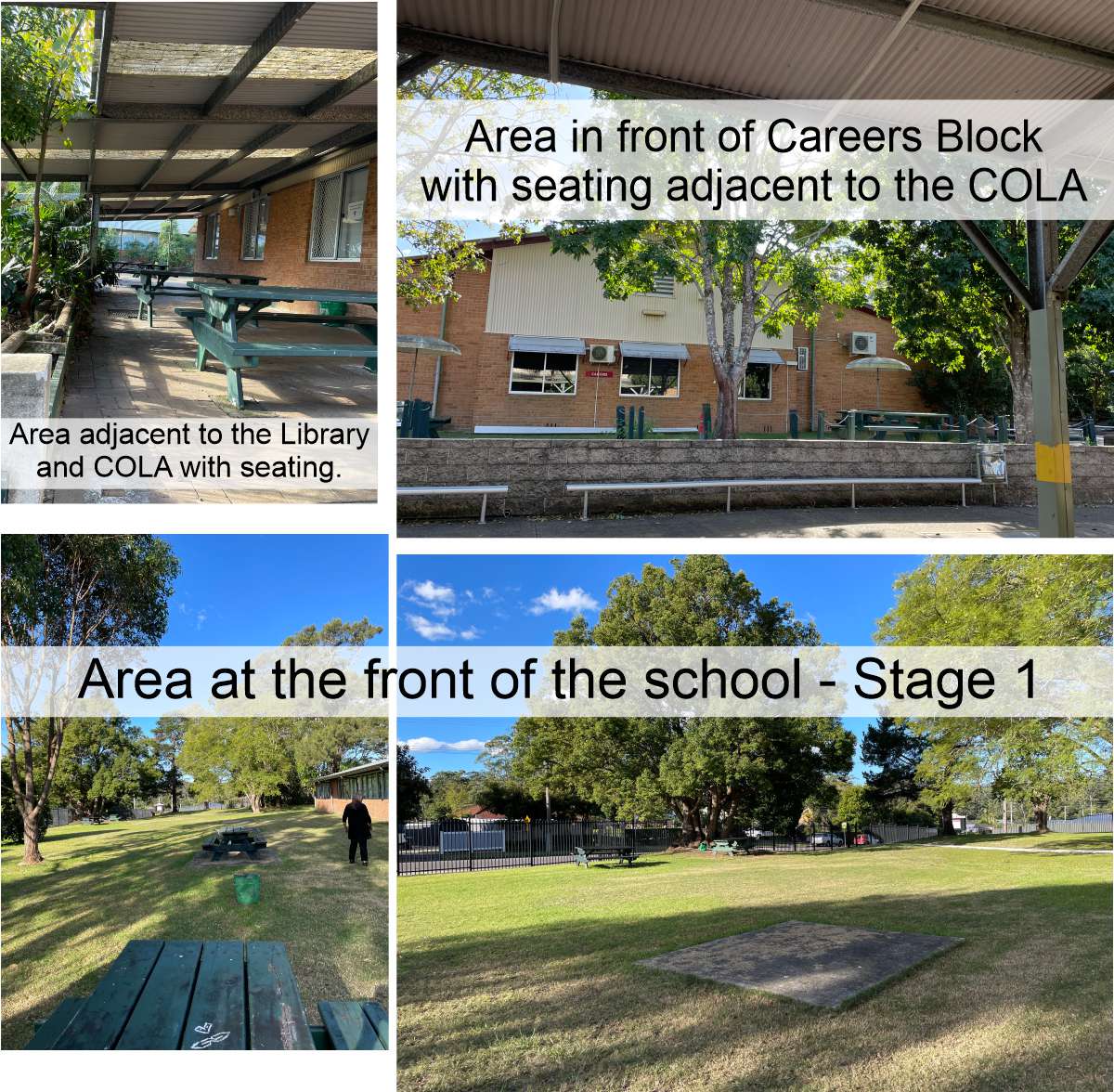 ---
THE CCKDO EVENT COULD NOT TAKE PLACE WITHOUT THE AMAZING CONTRIBUTION MADE BY THE CCKDO COMMITTEE WHO GIVE THEIR TIME, SKILLS AND ENERGY TO THIS EVENT, SUPPORTING CHILDREN AND THEIR FAMILIES ON THE CENTRAL COAST. CCKDO entry is a small cost in response to our voluntary committee striving to keep the event affordable yet being sustainable. The contribution of your entry donation goes toward venue rental, entertainment, security, first aid, insurance, clean-up etc and the committee thanks you for your contribution and understanding.
CCKDO ACCESSIBILITY & INCLUSIONS
We aim to provide and safe, accessible and inclusive event.
Our event is accessible for wheelchairs, scooters, prams and walking aids, however please note the terrain can be varied with slopes in the pavement and grassed areas.
Parking is available on the surrounding streets and specific properties, please be mindful of the local residents and do not block any driveways. Specific mobility parking spaces will be provided and identified, you will require a mobility parking permit to occupy these spaces. A drop off zone is located at the main entrance.
Many seating options are provided throughout the venue including benches, picnic tables with benches and shaded areas. You are welcome to enjoy the grass areas and bring a matt to sit on or camping chairs. Some seating will be provided near the two main stages.
This is an outdoors event so please remember to bring your hats and sun screen. Shaded areas are provided.
CCKDO will be on rain or shine, please check Facebook for updates if we have extreme weather warnings. In the event of rain, more activities will be held under cover if possible, please ask the friendly event volunteers in the high vis vests for information on the day or at the Information booth at the main gate.
Please see map for accessible toilet locations. For lost children please go to the Information Tent. Volunteers in high vis vests are available for any questions and support on the day. See the site map and timetable for your guide to plan your day at CCKDO.
We provide a feeding and baby change room and have a quiet sensory room for children with sensory processing disorder or who just need to relax (see the map). This room will be dimly lit for comfort and convenience.
We will have an identified professional photographer roaming on the day, please let them know if you do not want yourself or your family photographed. These images may be used on official CCKDO advertising, website and Facebook, please contact us directly if you wish to have an image removed in the future. Please be mindful of the photographs you are taking on the day and respect others privacy. Please report any concerning conduct on the day to the event staff, volunteers or the police officers in attendance.
While we have many options to purchase food on the day you are welcome to pack your own food and beverages to attend to your own dietary needs.
Companion animals - Only Guide dogs and companion animals on leashes will be permitted into the venue.

CCKDO PATRON
Dr John Irvine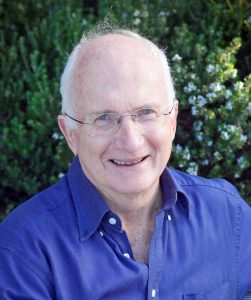 Dr John Irvine has been one of Australia's most heard, seen and read child psychologists. He had his own one teacher school at the age of 18, taught in NSW schools for many years before becoming a child psychologist and was awarded the Shell Prize for Arts and the University medal during his studies at the University of New England. Dr John initiated preschool training in Toowoomba at the University of Southern Queensland where he also set up the state's first and most comprehensive family day care and family support scheme and has a community house dedicated to his name for services rendered to families in the region.
Dr John Irvine founded the READ psychology clinic in Gosford in 1981 with his brother, Warwick; this clinic is now one of the largest and most comprehensive psychology clinics in NSW. Dr John also worked as a consultant psychologist for Central Coast Grammar School for 21 years. Dr John has written several books, including "Who'd be a Parent", "A Handbook for Happy Families" (with four accompanying DVDs) and "Thriving at School". In 2015 he released "Helping Young Worriers Beat the Worry Bug". This is a parent handbook for helping their child deal with anxiety and worry and has some wonderful tips and games. 2016 marked the release of "Helping Young Children Handle Frustration and Anger"- another parent handbook in Andi Green's WorryWoo series aimed at helping identify and manage children's emotional development.
Dr John has been a regular on many national TV shows, has had a radio segment "Coping with kids" which was aired across Australia and is a much sought after speaker around the nation. He is proud to be patron of Family Day Care, Home Start, NAPCAN, Kidsafe and ambassador for Playgroups.
Thank you to the best committee ever!
I would like to celebrate, honour and give huge thanks to the most amazing and magnificent committee. I am talking about the CCKDO committee. This committee has worked so hard this year and in the past, to give our families on the Coast a wonderful day celebrating their children. CCKDO would not happen without them. They are the BEST! Let me introduce them to you …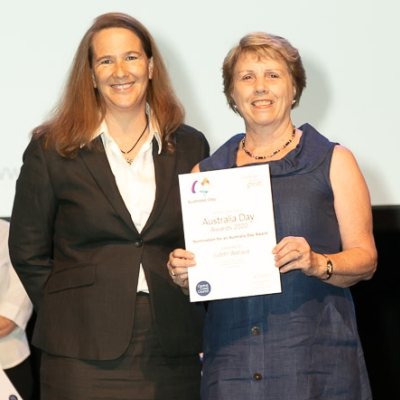 Judith Wallace (since 2011)
Vice President and amazing and unbelievable stall coordinator extraordinaire, she is a powerhouse. Judith was a finalist in the Australia Day Award for Volunteering in 2020. A long term worker in our community, she has outstanding service and she is dedicated in very sense of the word. We couldn't do without her at the Cottage nor at Central Coast Kids Day Out in her roles as Secretary/Treasurer of Chertseydale Cottage and Extraordinaire Stall coordinator of CCKDO.


Fran Cummings (since 2011) Secretary and an awesome, unbelievable entertainment coordinator, she doesn't miss a beat and is so thorough.

Tiah Rendall (since 2012) who is incredible and unbelievable in her work with our social media, she has impacted the work of CCKDO by putting us out there.

Julie Smith is our incredible and valued bookkeeper and organises so much with the event. She can manage so many things at once and draw it all together.

Clair Hoffman (since 2015) is very enthusiastic, passionate and caring, focusing on inclusivity, a committee member who makes sure that no person misses out, she is so full of compassion and grace.

Christina Jones (since 2014) and who is so enthusiastic and eager to do whatever is needed on our committee and really great at connecting and communicating with people for us and always so generous with her knowledge so we can grow.

Susanne Schroeder (since 1999) such an incredible and gifted committee member who makes us look amazing in all of our advertising and nothing ever is never too much for her, everyone needs a Suz.

Robyn Edmonds King (since 2018) is amazing and wonderful as she links us so beautifully with her creative and musical world and all her friends and she is so enthusiastic and so giving in herself and her knowledge with us so we can grow.

These extraordinary and unique people are really incredible. They are all voluntary and all do this event because they believe in the philosophy of CCKDO. They are all different to each other and they are constantly encouraging and work non-stop to give you their best. I believe that there is no team like this one. They are the glue that keeps this event going. I would like to recognise, value and honour them today and tell you how wonderful they are. I can't thank them enough for all that they do. I thank their families too for being involved. Today let's celebrate these beautiful people who mean so much to me and who give you so much. Let us today take time to thank them and celebrate each and every one of them. They are all unique, extraordinary, amazing and so special in all ways, have their own gifts and skill set, and each help each other and understand each other's perspectives on this team. Each one is different but come together to make a mighty team. - Nada Potter (since 1999) President extraordinaire!

It is with honour that we give thanks to the following…

Narelle Wynter who started CCKDO with Nada Potter in 1999. She has had extensive experience as a paediatric speech pathologist specialising in speech, language and literacy working in clinical, managerial and private practice settings and in the wealth creation industry as a Client Manager, with a focus on education, debt reduction and financial freedom. Narelle values her family. She was asked about her best job, she stated, mother of four boys! We are very thankful to Narelle for starting this venture with Nada. Thank you so much Narelle for your enthusiasm, commitment to Early Childhood and your vision for CCKDO.

Susanne Schroeder (Jmax Graphics) graphic artist and web designer. Susanne has been with CCKDO since the beginning. Nada met Susanne at a mother's group at Chertsey with her beautiful son. Susanne has been with CCKDO creating and making this event become alive and vibrant. All of Susanne's ideas are brilliant and so imaginative and they always capture the essence of CCKDO. Susanne is part of CCKDO and has definitely made a difference to the event. Susanne is the most hard-working person we know, and she gives so much to the event. The event wouldn't happen without her. We are so thankful to Susanne for being there with us and as we look back over the years, we are just in awe of what she has done for us. Thank you so very much Susanne for all that you have given to us at CCKDO.

Past and Present Committee members
A very big thank you to all the people who have been involved with CCKDO. We have been blessed to have had amazing, gifted, talented and wonderful people working on our team since the very beginning. Every one of them has added and given so much to CCKDO and we know that this event is worthy of praise and encouragement due to all their efforts and working as a team. We also thank the agencies, businesses and sponsors in the past that have supported us over the years. We value and honour them for what they have given to us.